Philip A. Dales III, PC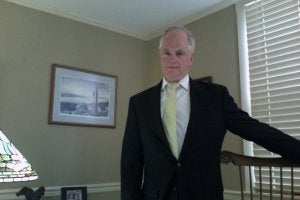 Phil has been in the practice of law since 1974, when he opened his first office in Annapolis as a sole practitioner. His career, all in private practice, has included shared offices, employment of associates, a partnership in a mid-sized high visibility firm in Prince Georg's County, and solo practice. He has worked as counsel for plaintiffs and defendants, and has served individuals, families, business entities, communities, and municipalities. Service to the bar has included extensive training in alternative dispute resolution, 18 years in mediation, and current tasking in the Anne Arundel Circuit Court as a family and civil law mediator and court facilitator, among other things.
Interesting cases of note have included products liability for vehicular and boat defects, construction safety failures, premise liability, motor torts, wrongful death, real property rights and issues, identification of negligence in the provision of medical care, family law custody and property division matters, guardianships, will disputes, and abuse of confidential relationships with elders.
Mr. Dales is a native of the Northern Neck of Virginia and Montgomery County, Maryland, and received his education and training at Cornell University, the University of Maryland School of Law, and the University of Miami School of Law. He is raising his 10-year-old grandson. Mr. Dales interests include competitive tennis, hiking, an occasional wilderness expedition, and community activity for the protection of natural resources in addition to figuring out just how to raise a grandson mixing school, family, play, hockey, baseball and karate.
What Sets Us Apart
Over 40 Years Of Experience
Free Consultations Available
Devoted To Full And Fair Compensation
Small Firm With Large Network Connections